Are you in your 50's or over and are you anxious about your retirement plans? The general perception is that a person within that age range is either preparing for retirement or retired already.
This perception is because of the current way of working, where we have been encouraged for the last twenty to thirty years to place funds into Private Pension schemes and this will end with retirement through state and personal pension plans.
Normally, after retirement, (should it all have gone to plan), you have all the time to yourself. It even gets better because you never have to worry about getting up early anymore. The reality of this is far from being a relaxing chapter in your life it is more likely to be fraught with money worries and frequent questions and research about how the heck you can increase your current income. whether you are retired, soon to be retired or continuing to work because you have no choice.
Below are the categories from which you may see yourself and we can then look at solutions and show you Income Ideas for Retirees or the over 50s and those who want to retire but can't.
Disclaimer: Some of the links are "Affiliate Links" which means in the event you purchase a product through the link I will receive a small commission at no extra cost to you the customer. 
Where Do You See Yourself?
Those who have plans to go into business with their retirement benefits
Those who don't have much available money but have small pension
Those who find their prospective pension is falling short and currently not in a position to retire even though it's desired.
Now, whichever category you belong in the above, this article's got you covered. This is because there are a plethora of things you can do to earn extra income.
You suddenly realize you're in your 50's or above and you've still got that flair. Below are some of the things that will give you extra income.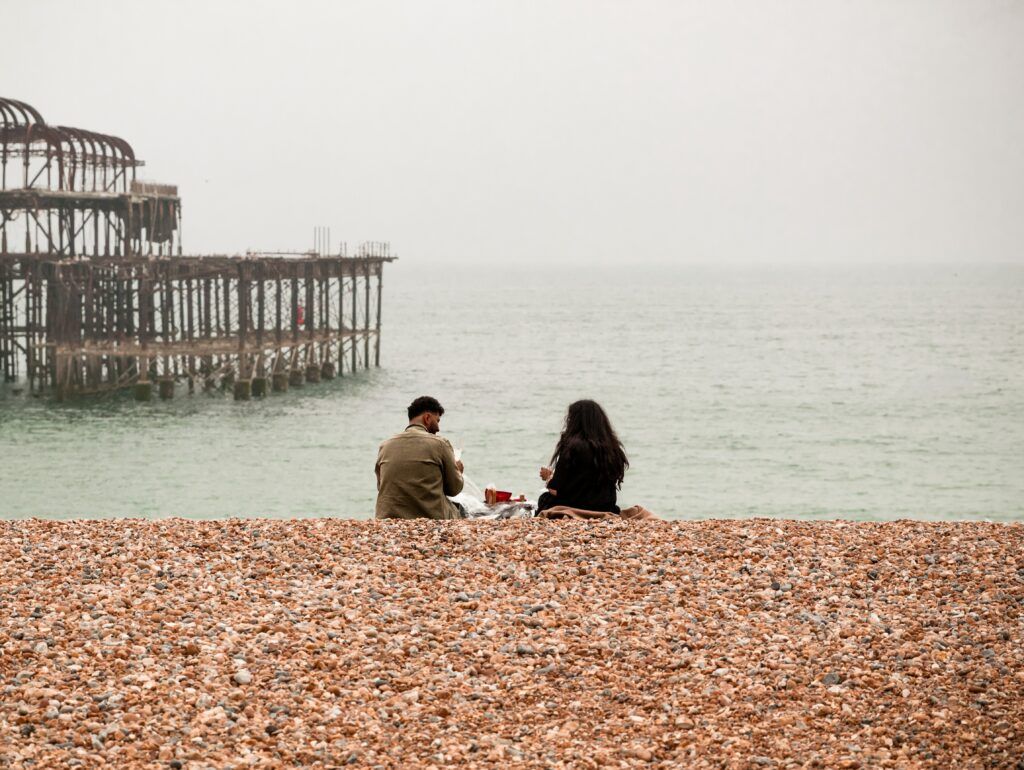 1. Become a Freelance Writer
If you have a knack for writing, then this is the niche you should dwell on. All you need to do to get paid is just string words together from the comfort of your home. Perhaps its not quite as simple as that but it's a skill you can learn.
You get paid to write for blogs, websites or just about anyone. There are many writers who have bought cars and built houses from freelance writing. You can head on to platforms like Fiverr, Upwork, or Freelancer to start your writing journey.
To become a freelance writer and start earning, get started by identifying your niche/interest. By selecting your own niche, you'll discover you can flow well with your writing without having to spend several hours on topic research.
Some of the niches you can choose from are: Fitness and diet; Travel; Parenting, Relationships, and Family; Budgeting and Finance; Meditation and Yoga; Health and Wellness; Careers and Leadership.
Another step to take is setting up a personal website to showcase your freelance writing skill. A website will help you build an online presence and get you more valuable clients.
If this is what you would like to do then just  Skip to step 4
2. Earn by Making Video Reviews
For most people, before buying a product, they check for the product review. It could be on a website or on YouTube.
So, you too can make video reviews of products and post on YouTube or your website. The more views you get, the better you earn.
Income School/Project 24 has a great step programme helping you to create, build and showcase your YouTube channel.
3. Take Surveys
Taking surveys is also a great way to earn. Now, with this, you don't have to go out for any activity. All you need is your gadget and internet and you're all set.
Taking survey entails answering questions, giving your opinion about things and more. Different websites abound for taking surveys.
How better can it get than to get paid for airing your opinion, making a brief review of a product, watching videos and lots more?
Different websites let you complete a host of tasks to get paid. Notable among these websites are Swagbucks and Inbox dollars.
4. Go into Blogging
Blogging is a superb way to make money from home just by sitting behind your computer screen. As you well know, many blogs abound for different purposes. It could be a gardening blog, tech blog, music blog or even blogs for anything baby-related, in fact just about anything you can think about has a blog and has its own "niche" and ready-made customers.
At the end of the day, you have to figure out a niche you like, (easier than you think)  learn the ropes and master it; again this is easier than you think.  Build a website and get it out there for people to read.  But you may not have a clue where to start, don't worry, neither did I, its easier than you think and there is a lot of support out there, real-life people who can hold your hand for the foreseeable and these are people who don't promise the world or even promise "jam tomorrow". It will however require tenacity and a fair bit of hard work. You will need to learn a few new skills and be able and willing to continue learning and embracing a new and different way of writing.
You may be forgiven for thinking this type of tutorial and web building will cost a ton of money. It doesn't, in fact there are many who offer this hand-holding service, some better than others, one in particular whom I rate and who has many supporters is  Wealthy Affiliate (the masters of tutorials and training) can and do offer a free service.
Ostensibly the free service is a platform to introduce you to learning how to build your very own website and write blogs and monetise with adverts and affiliate links off the back of your new website. Your premium membership includes Web Hosting. However, it is in fact free-forever should you choose to follow this as a route forward and not upgrade to the Premium membership.
There are quite a few Web Host and Website builders on the market but I have not found any with the benefits of Wealthy Affiliate, one big plus is the Wealthy Affiliate community which is active and incredibly knowledgeable, someone on hand 24/7 as is site support. Skip to Step 5 for costs and more information.
If you would like to find out more about Wealthy Affiliate click on the link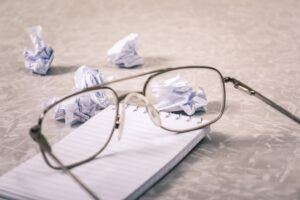 You Already Have A Web Host – More On Blogging
If you already have a web host and you understand the basics then perhaps you may wish to consider an alternative.
One of the best platforms to learn the ropes of blogging is Income School. Project 24 is a series of courses developed by Jim and Ricky. The aim of the duo is to help you build your niche sites and earn multiple streams of income, with a view to providing a full-time income (replacing your 9-5 job) within a 24 month period. It provides full detail and steps to build your business, specifically within 24 months, either Website and or YouTube channel, many members of the Income School Project 24 community are testimony to their successful way of teaching.
The cofounders of Income School/Project 24 are Jim and his partner Ricky, between them and the ever-growing team, have managed to create a full-proof sure-fire way of building a successful money-making blog and or YouTube channel. They have created a technique for building niche websites and or  YouTube Channels. Are in the forefront of the industry well respected and are very likeable and appear to be approachable and genuine.
The business model truly works for a lot of people. Granted it takes time and is not an overnight money making scheme/scam. It may even take you a little longer than 24 months, however, many achieve full-time income in their first 12 to 18 months. One thing for certain if you are serious you will succeed with Income Shcool- Project 24.
Check out this short YouTube video with Jim interviewing a member.
What I love about Income School is they continually update their training it is small and bite-sized, it doesn't feel like training, it's more like learning and continuing with a new hobby. In addition, Jim and Ricky are truly likeable and easy to understand. Well respected in the digital marketplace, as is their whole team, which has grown substantially during 2020 and the first 1/4 of 2021.
If you want to learn more about these two successful internet entrepreneurs, you can reach out to them through their YouTube channel. or click on the attached link Income School Project 24 
Income School have an initial cost of $449 and a recurring yearly fee of $199. In my opinion one of the best (if not the best) teaching methods.
5. Promote Affiliate Programs
Affiliate marketing is the largest marketing model on the internet today. While it may not be suitable for all it is never the less suitable for many, in fact, hundreds and thousands of entrepreneurs or more specifically people like you and me are building their affiliate marketing business and earning money passively, to put it another way, whilst you do other things, like hobbies or interests or even sleep, yes passive income can be earned whilst you sleep.
Affiliate marketing lets you earn even from the comfort of your home. You sell products or services and earn your commission when a product or service is purchased by another person yet you do not have to lay out one penny. This may sound too good to be true, but think of it like a referral scheme, when you make a referral and that referral makes a purchase you will receive a teeny tiny commission.
While it's a profitable marketing adventure, it requires that you first build some traffic (targeted traffic). It is not compulsory to own a website before you can build a successful affiliate marketing business.
Many YouTubers are successful affiliate marketers without a personal website. So, if you aren't interested in starting a website, you can explore forums or video platforms like YouTube and reach your audience. You may wish to check out my new YouTube venture, launched 25th March 2021 called Heyspringchicken. I did not have any previous filming or editing experience. Granted it's not perfect but I am proud of it, and you can be proud of your channel too
I did however do a ton of YouTube tutorials which was and is a great deal of fun. I learnt most of what I know from Income School who offer both free and membership tutorials, together with inspiring young YouTubers who are so incredibly talented.
In terms of YouTube tutorials, Income School has come up trumps again, hugely respected in the industry two offering tutorials for beginners and experienced alike.  Check out the Income School link which is available on YouTube
However, the best option is to create a website for your affiliate marketing business. It has more advantages which are stated below:
You own the business, not anyone else
You set your own rule; no one sets for you
You can diversify income with your website, that isn't possible with another person's website
So, if you want to create an Affiliate website, I'll like to recommend Wealthy Affiliate. This is a Canadian affiliate marketing community that currently has 2.3+ million members from all walks of life.
Wealthy Affiliate has been in operation for more than 12 years. It was started by Kyle and Carson. Kyle interacts more with the community while Carson works behind the scenes, making sure all activities progress without interruption.
There are various ways to earn from the platforms. You can earn monthly recurring commissions when you promote its affiliate program.
Other ways to make money from Wealthy Affiliate include:
Leaving quality comments on other members' blogs
Creating training videos, courses, and tutorials for the community
You can join as a starter and you will get one free website. This is a free-forever package and you don't have to pay a cent to build your business. Click here for further information about >>>> Wealthy Affiliate<<<<
The premium package goes for $49/month or $495 per year. You can upgrade to its Premium Plus at any time to gain more access to its exclusive resources.
Conclusion
Figuring out what you can do to earn when you're over 50 is easy. It even helps more when you go out and make your assessments based on what you see out there. Furthermore, the fact that you'd be doing most of these things while you're in your pyjamas makes it all the better.
No traffic hassle nor having to get up early from which can sometimes be annoying! Just you, your home, and your gadgets typing and scrolling away!
I hope the above has given you some added benefit and interest and how you might increase your monthly revenue, I would love to hear your comments, please leave a note on the comments section and if you have any lived experience of working with Wealthy Affiliate or Income School.
I have written another article/blog post entitled "How to Retire Without Savings" which may be of interest.
If you have made it this far thank you and look forward to seeing you soon.
Cordelia
Heyspringchicken
NB, I live in Sussex near Brighton UK,  Stunning locations great for walking, hiking and where retirees continue to enjoy the sea air.
Photo Shout out to:
Marc Najera. Seven Sisters In Sussex-It's breathtaking
Candy Goode. Couple on the Beach Brighton Seafront, by the old pier
Steve Johnson, for his Frustrated Writter (within all of us)
All three images from Unsplash
Please follow and like us: