Travel blogs, Instagram posts, and TikTok may show hordes of 20-something's who look cool & appear coordinated to their surroundings – but women over 50 are the real influencers of the travel scene.
We aren't out here checking two suitcases full of impossible-to-walk in stilettos and backpacks full of outfit changes in order to take the perfect selfie. 
Instead, we are traipsing the globe in understated elegance. Or at least that's the plan.

The aim is to be as comfortable as possible, whilst still looking fantastic.
For many of us, our 50's, 60's and 70's are the years when we finally have the time, and if we're lucky, the money to travel. If you're anything like me, then your "Bucket List" is brimming with ideas and places you want visit and some you already have.
If you are ready to see the world and the timing is right. All that's left to do is buy the ticket, book the room and go pack your bags! 


Read on to discover Travel Essentials for Women Over 50!
Disclaimer: There are some affiliate links within this article. This means in the event you click and purchase I will receive a teeny tiny commission. At no extra cost to you.
Let's talk baggage
Specifically luggage!
The right luggage is crucial for travelling, especially for women over 50 and being comfortable and yet keeping organised throughout probably rates highest on the list.
A lovely leather backpack, like this one from Longchamp, fits daily items like cameras, travel documents, reusable water bottles, and a light layer – making it perfect to bring along as your personal item. It will also double as your purse while you're out and about.
If that is more than you wish to spend, then may I suggest the wonderful company called Mia Tui, I am a huge fan of this British company. As a Travel Agent, I travelled frequently, often multi stops and for short periods. Backpacks and travel bags were key for the stress-free airport departures and overnight stops.
A beautiful Faux Leather backpack with loads of storage space. I have this exact bag and use it every time I need to go on Public Transport and don't want to take a Handbag (Purse) At only £45 it represents amazing value. At the time of writing this there were further discounts. Click on the link to see the Video and range
If you haven't invested in a nice spacious carry-on, now is the time! You're about to take on the world
and you'll need the right gear to do it. Obviously, with luggage, as with anything, you get what you pay
for.
My suggestion is to invest in the best luggage that your budget will allow for. It will be a key essential item that goes with you on all of your trips.
That being said, there are plenty of great options for any budget. Department discount stores like
TJMAXX and Nordstrom Rack are perfect places to look if you're on a budget.
You're going to want to look for a few things when choosing a carry-on bag. The first will be space.
You'll want to fit as much as you can, so a bag that has an extra expandable zipper and external pockets is a great idea. Many have great additions for your phone charger and plugin electricals
Still, the bag will have to fit within size requirements. For most U.S airlines that is
Metric 56 x45x 25 cm – Imperial 22.5 x 17 x 9 inches
In the US the common size (in inches) is 22 x 14 x 9 but do double-check with your Airline as each can vary.
You'll also want the bag to have what I like to call roller-ability.
What I mean is luggage with wheels that can turn in any direction so that when you're running late to catch your train swivel wheels can keep up with you as you wind your way through the station.
A few brands that I can personally recommend from experience are TravelPro – this is the brand that airline crews swear by, and for good reason. They are long-lasting and have a great warranty.
Personally, I love TravelPro and used their "carry on" sized piece much of my travel career.
Currently, Amazon is offering an exceptional deal, click on the link for further detail. "
They come in a variety of colours!
Briggs – Riley also makes a wonderful bag. It's more pricey, but you'll have it for life because it is so well made, in addition, they offer a lifetime guarantee on your bag. In the event you have an accident with your bag they will repair free of charge.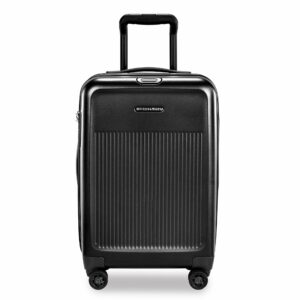 Cabin Bag- Carry-On Bag 56cm Briggs & Riley
While we're talking about higher-end bags, most of your favorite designers will likely make some kind of carry-on luggage. I will always say treat yourself, but make sure that splurge is also practical.
Those Louis Vuitton duffles look incredibly chic until you're lugging it over your shoulder, running through JFK to catch your flight, and sweating like a beast. Roller suitcases are the way to go in my humble opinion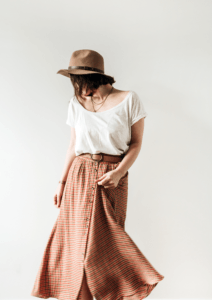 Pack lighter, be lighter and breathe easier. This advice is even older than we are.
Although we could never adhere to it in our younger days (yes, I was once a 20 something with a suitcase full of shoes) we've learned our lesson.
With age comes wisdom – and here is what I've learned: you can pack for almost any length trip in a
regular-sized carry-on suitcase.
It's possible, I swear. I have two words for you – Capsule Wardrobe.
What is a capsule wardrobe you ask? Close your eyes and envision a Parisian woman. What is she wearing? How does she manage to look so comfortably chic?
Neither too casual, nor too dressy, her outfit flatters her natural beauty at any age. She's wearing shoes she can walk in.
Her bag is high quality but practical. She is wearing layers that tell you she'll be ready for the weather to change at any moment. She looks classic but trendy. Never forget, ladies, a classic NEVER goes out of style.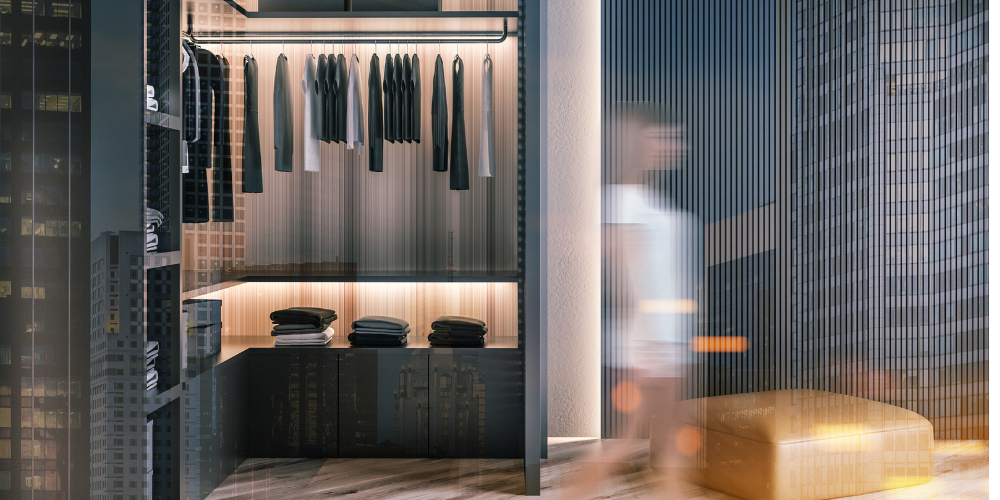 The look you're imagining is likely part of a capsule wardrobe. Capsule wardrobes maximize each piece by ensuring that you can mix and match. We're talking about supreme versatility with every item
of clothing, and they're essential for women over 50 who are off to see the world.
According to fashion designer Misha Nono, as quoted in this InStyle article,
"A capsule wardrobe is a concise, curated selection of timeless clothing.
It can vary from person to person based on our differing lifestyles, but the best pieces are the kind that can be worn at work, during cocktail hour, and dressed down on the weekend"
She goes on to say
"Streamlining your wardrobe streamlines your life. With a capsule wardrobe, you never feel as though you have 'nothing to wear.'
It's assuring to know you only own pieces that can be paired easily and always look chic. 
It's also great for the environment, as well as your wallet, to buy better and wear longer."
I agree wholeheartedly with this sentiment and the beautiful thing about creating a capsule wardrobe for travel is that you probably already have many of the pieces in your closet, or Wardrobe (as we say in the  UK )
What Exactly goes into a Capsule Wardrobe?
A good place and number to start are 10 key pieces and then you can add more based on how much space you have left. For colours, I suggest neutrals. However, if you have a signature colour, like red for example, go for it. You'll just want to make sure that all of your basic pieces tie in with that core colour scheme.
Your capsule wardrobe will change slightly based on the climate of the destination where you're headed. For warmer climates, I like lighter colours like beige and white, while for cooler climates I stick mostly to black and navy.
Here is a basic capsule packing list to get you started:
• One pair of jeans
• One pair of slacks or trousers
• One pair of leggings
• One white & or black t-shirt
• One button up, blouse, or tunic
• One lightweight jacket, blazer, or cardigan
• One midi or maxi length skirt
• One dress that can be dressed up or down
• White leather sneakers
• Ballet flats
• A leather sandal or an ankle boot depending on the climate
• A travel scarf that can be used as a blanket on the plane as well as a wrap for more formal
occasions
• A rain poncho or packable rain jacket
One of my first YouTube videos was all about essential clothing and may give some ideas (forgive the hair it was during Covid lockdown, and very new on my Youtube journey)
Once you've packed the basics you can add details and accessories like fun jewellery, silk scarves, belts, and an additional patterned dress or top in your unique style.
An important thing to keep in mind is that layering will be key so that while you are out sightseeing you can adjust to the temperature. If you're travelling somewhere colder, a winter coat can be worn as part of your travel day ensemble to save space in your bag.
Neatly fold all of your items in packable cubes to maximize space in your luggage.
Travel Cubes: These are a new find for me, but since discovered I wouldn't be without them. I do find placing things of similar nature in one cube ensures easy location, which is essential if you are visiting multiple places and don't expect to completely unpack. This little tip will save you considerable time.
There are many on the market, but it is the Gonex Compression cubes that get my vote. They are pretty cool and have good value for money. Amazon is selling these for around £24
 Travelling With Beauty products and Toiletries?
By this time in your life, you have likely established your signature beauty routine, and we certainly don't want to skimp on our skincare regimes while travelling abroad. We must keep ourselves looking our best!
Unfortunately, toiletries can take up a lot of space in your luggage and many liquid products don't comply with TSA requirements.
Luckily, most major beauty brands make products in mini sample sizes that are perfect for travel. You likely won't have much trouble finding travel-friendly sizes of your favourite products wherever you normally shop. Beauty-specific stores like  (UK- Boots Chemist, &  Superdrug) US Sephora  and Ulta have a great selection in their travel section.
I like to keep a smaller make-up bag stocked with my favourite products so that I am always ready to go when adventure calls.
If you can't find your favourite product in a travel size, consider purchasing refillable travel bottles.
These work great for shampoos, conditioners, cleansers, and even liquid foundation in a pinch.
Haircare while travelling
For those of us over 50, our hair can be one of the challenges while travelling. If you're rocking your gorgeous greys, you won't have as many issues, but for those of us who colour our hair, a dry shampoo that matches your shade will help mask your roots if they begin to peak out.
Another option that I'm fond of is headbands and headscarves. For no-fuss and elegant styling,
simply wear a headscarf and a neat bun at the nape of your neck if hair length allows. It will keep your hair out of your face on windy days and also add fun style and colour to your travel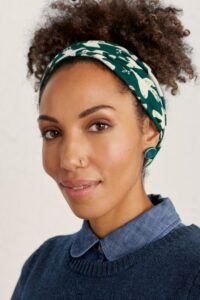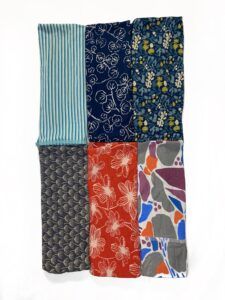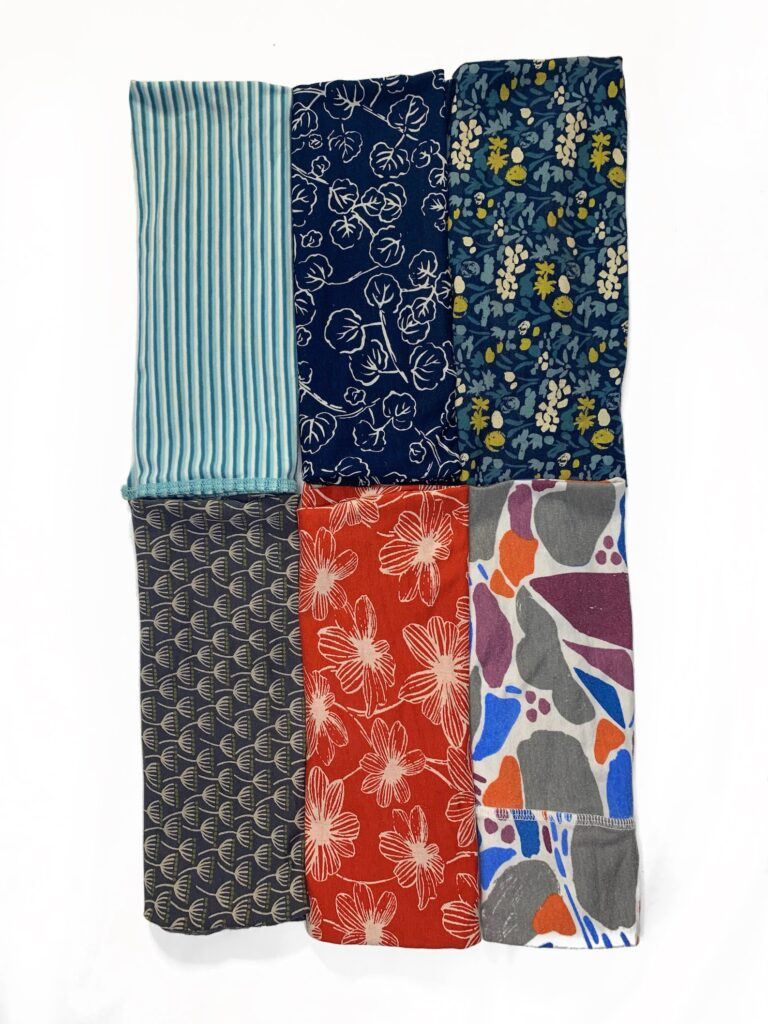 Seasalt It will save you so much space!
These are all of my Seasalt handybands
For styling tools, like hairdryers, straighteners, and curling irons, consider picking up a travel bundle of mini versions, like this stunning and highly reviewed Italian "Alfa Italia Viaggio  Mini Travel Dryer and Styler Set"
Other essentials
A few other necessary items to consider when packing for your trip are electrical outlet converters for your destination. You can find plenty of options on Amazon.
You will also want to ensure that you have packed extra medications and necessary personal items in case you have a cancelled flight, or simply decide to continue travelling after your expected return home.
Following these Travel Essentials for Women Over 50 guidelines will ensure that you're ready for anything.
As you travel the world, you can feel comfortable knowing that you have everything you need. Plus, you'll look fabulous wherever you go. Happy travels My Lovelies
.
If you have made it this far I would like to thank you and I would love to hear your tips and tricks and owe all like to take a peek how others travel and live. (Well I do anyway) would welcome your comments below.
See you soon
Cordelia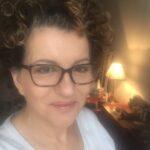 References
https://www.instyle.com/fashion/clothing/what-is-a-capsule-wardrobe
https://www.sephora.com/shop/travel-size-toiletries
https://www.ulta.com/ulta/a/_/Ntt-travel size/Nty-1Dy=1&ciSelector=searchResults
https://tjmaxx.tjx.com/store/shop/?_dyncharset=utf8&initSubmit=true&Ntt=Luggage&qfh_sch=Search
https://www.nordstromrack.com/
https://www.awaytravel.com/
https://www.longchamp.com/us/en/products/backpack-10089757001.html
https://www.briggs-riley.com/
Please follow and like us: