More people are reaching retirement age without savings. What can you do to ensure your retirement is not a sad and sorry end to your life and one you can look forward to and enjoy.
Is it possible to Retire Without Savings?   I have recently been speaking to two good friends who are facing this very dilemma. Surprisingly if you are prepared to make a few changes to your lifestyle and living habits, then it is indeed possible. Some of the ideas include:-
Downsizing
Re-Financing with a lifetime mortgage
Relocating to a cheaper location or country
Becoming Hawk-eyed about your outgoings and how to reduce them
Working Part-Time
Take Full Advantage of all government related benefits
Creating a Side Hustle/income
We will look in detail at the above together with a few alternative suggestions and look at what this might mean to you. One thing for sure if you do not have any retirement income then something will need to change and I can show you How to Retire Without Savings
Making Some Tough Decisions
Preparation for retirement may have started many years ago, for whatever reason you now find yourself without a pension or indeed a shortfall on your income and your retirement is looking unlikely anytime soon. What should you do?
Its fair to say that many Company Pensions and Investment companies have over the last 10 – 20 years performed badly and in some cases mismanaged the funds leaving a deficit for the employees and their pension pots.
There are ways to redress the shortfall but it does first require you make a full inventory of how you currently live, carefully evaluating all your existing assets this requires you include all of your cash, savings, annuities, stocks and shares and all retirement pots. In addition, it needs to include the physical assets like where you live, other homes, cars, antiques or Heirlooms, and anything which may generate some form of monetary income. Make the tough decisions, ruthlessly clear out the unnecessary and you could potentially have a good retirement within your grasp.
Let's Start with:
Downsizing. Leaving the family house with all of its memories is one of the toughest decisions you will have to make, especially if you had hoped to remain.
There are several options in terms of Downsizing.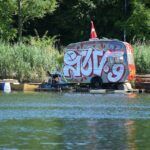 Living with the adult children will make a good financial choice.
Selling up and Renting, this is a riskier strategy if you live a long life but nonetheless is a choice
Moving to a Retirement Village
Sheltered Housing or Assisted Living / Charity sponsored Living, for example Age UK, Veteran Living accommodation,
Re-Financing the home "Lifetime Mortgage" Click for information about what it means and any implications
Selling the existing property and simply buying somewhere smaller.
Shared Ownership. In the UK there are Government backed schemes allowing age 55+ to co-own a property. This is an excellent choice as the houses will be in a community, new build, and usually close to facilities. www.ownyourownhome.gov.uk
Relocating. This could be an option especially if you live in an area which has increased property values. But what about considering a move to another country. This is very popular with many.
If you are seriously considering emigrating to another country the first step is check the Medical facilities available in your intended country. Many offer a much better option than you may have considered. For example India has some outstanding facilities, but requires a form of medical health insurance.
Countries offering a good standard of living reliable weather and good access to Hospitals and ongoing medical care.
EUROPE
Southern Spain – Costa Blanca is currently the most reasonably priced and has two international airports. Quite simply Spain is Affordable luxury
France– A long time favourite with many. The Health Care is similar standard to that of the UK. Northern France has the benefit of commutable to UK for visitors, the downside is the weather is similar to that of the UK. Southern France is reliably drier with very warm summers along the Mediterranean, this however ensures you pay more to both live and purchase. Never the less it is an excellent option
Portugal – Cost of Living index is one of the best and it also offers excellent standard of care for the elderly. Good year round weather, offers some excellent Golfing for the enthusiast. Perhaps stay clear of the usual tourist hot spots, drives up the price
Malta – Island living, Weather in the winter is not so good as the Mediterranean countries but it offers some great outdoor water activities. English is widely spoken
Below is a picture of a Beach in Costa Rica – The Americas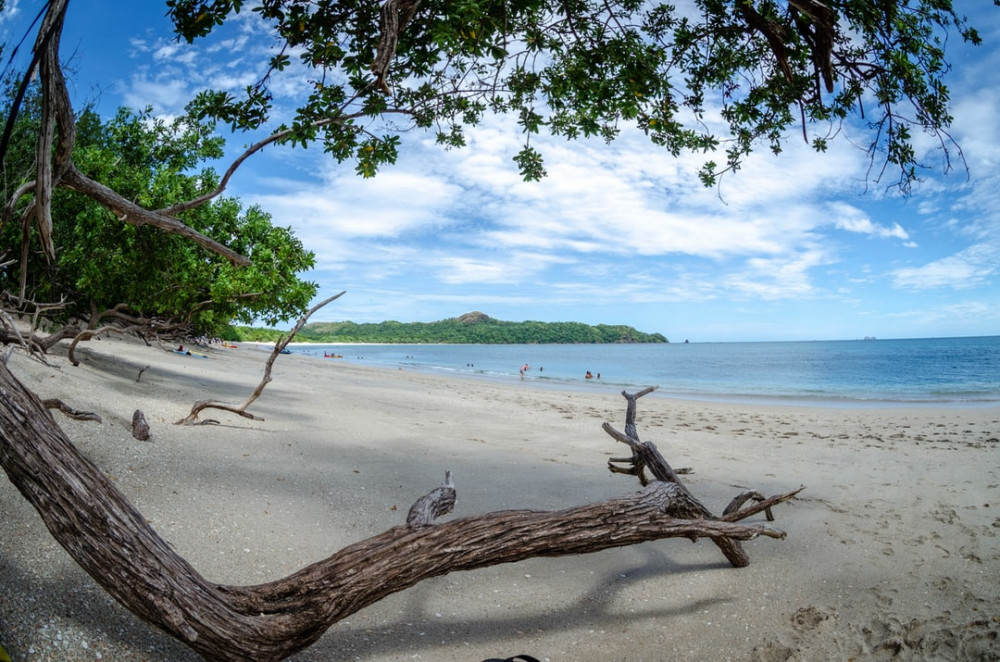 Far East & Americas
Thailand – Excellent cost of living index, live life really well on a fairly low income. Thailand require expats to have an income of at least $2000 per month before they are granted a visa.
Mexico – Offers good budget retirement living. Weather is great although can get very warm. Choose your area wisely as there is quite a high crime rate in certain areas. ExPat community is large and offers some great facilities
Panama and Costa Rica – These two places will allow you to live your life like a millionaire on a much lesser income. Panama in particular will offer sophisticated living at a fraction of the cost you are probably currently used to. Costa Rica offers a more exciting retirement with some wonderful adventures on offer. Rich in waterfalls, lakes, pristine beaches and an abundance of wild life. Costa Rica is a very exciting place to where you could retire
Philippines – Best value in the world, the lowest cost of living, warm climate year round. You could rent a House with chauffeur and maid for a very reasonable amount of money. Friendly to English speakers and has strong historical ties with the US. Well developed areas and expat friendly are places like Cebu City. Crime rate is high in certain areas therefore its worth considering the expat community style areas
Managing The Bills
Once you have taken the magnifying glass to your assets and income, now is a good time to microscopically look at your outgoings with a view to cutting back where possible. For example take a look at your direct debits and standing orders, I guarantee you will find things on there you can easily live without on the basis you had forgotten, or never knew they were there in the first place.
Often we sign up for something which is free only to find 3 months, 6 months or one year later now has a renewal fee. Like the boiler service. Another example is a personal one, I purchased a new printer and it came with "Free Ink for 7 Months" not realising that once the 7 months were up then £15:99 per month was being debited, I only noticed when I was doing a quarterly check on my current Standing Orders and Direct Debits.
Some annual  (like Amazon)  will use your debit card and therefore do not show on your DD or SO outgoings. Each and every month check your bank statement for anomalies, you can often find one or two which need further explanation
Offers on Cable television often come with small print and just because you have chosen wisely does not necessarily equate to the cheapest, its worth looking at what it may cost if choosing what appears to be a more comprehensive option.
Travel/Rail Cards etc which are purchased quarterly, six monthly or yearly are again worth looking at with a fine tooth comb. Its often difficult to understand if the Senior Rail Card offers better value to the "discounted rail card" Check the online helper as each network will vary.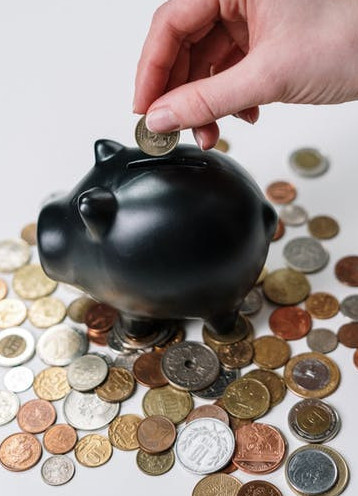 There are companies whose sole purpose is to save you money on your utilities and insurances outgoings and similar. However, they are not necessarily as unbiased as you may think. You will need to do a little work. Couple of helpful sites is Martin Lewis's, Money Saving Expert Blog and Website. Sign up to receive your weekly newsletters as his website alone will save you many hundreds of pounds.
Money Saving Expert – Martin Lewis
Credit Cards and Debt. (including Pay Day Loans) These two areas can cause many sleepless nights and stress and simply my own suggesting you pay them off where possible may in itself cause you anxiety. Never the less addressing debt is a large part of being able to retire.
This requires some courageous talking and discussion and every single company will work with you if you address this debt and offer a payment plan. There are Government backed "Debt Recovery" companies, who do not charge you for advice and template letters. The very best advice I have ever found was from "Citizens Advice" Ring up and make an appointment first. Start the process, you will find you sleep better and you will be amazed at the level of support. Espcially surrounding redundancy and Furloughing
Citizens Advice. Specifically for the UK Market.
In the US there are Free advice agencies for each individual area, and its worth checking online first.
Creating Extra Income
If relying on the Government and small pensions for your income then it is likely you will have a shortfall. You need to increase your income and what better way than creating side hustles. This is often achieved online and there are quite a few ways which you may not have considered.
Type this question into Google and you will have 100's if not 1000s of suggestions, many are scams, some require outrageous amounts of work to achieve even a pittance. Do not let this put you off. If you find a possible income stream then search for reviews, read as many as you can about this topic and about the author writing. Sometimes they are working for or affiliated to the company. Not that the latter is wrong but they do need to be up-front, this will enable you to look with an open mind.
Some ideas:
Online Surveys – Click on the Link for top 22 best in the UK
Making Cash with Apps and Websites – Click the link
Making Money Online – Reputable company "Which" offers over 50 different ways
Writing Your Own Blog – Don't know how? click on the link for the brilliant company who showed me how
Affiliate Marketing – This is making a small commission from selling others products on your website
Selling On Ebay or Facebook – Short term income but none the less will get you through a tight spot & easy
Have That Courageous Conversation
If you have read to this point then well done, you have started looking at the various options. Decisions need not be made overnight in fact take your time. However, start the difficult conversation with yourself and family. There is a solution and you just have to trust the process and make some tough decisions.
Now You Can Sleep At Night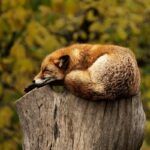 Much of this content is only scratching the surface of a bigger and more complex option. Never the less you can now start walking down this road of "retiring without savings" without giving up everything. Google is your friend as are all the free legal advice and money saving options which are linked in this page. With some good research you too could be looking at an alternative lifestyle over the next few years.
I would love to hear your comments and how you are finding the road ahead, please leave your comments below
Thank you for reading my  blog.
Cordelia Nixon
Founder of Hey Spring Chicken
Images – Pixabay, Own, Shutterstock.
some affiliate links on this page – small commission is given to me in the event a purchase is made, no extra cost to yourself
Please follow and like us: