Today we will look at the scary new world of Online Dating for you, …the older and mature woman…
My research uncovered some tips you should use and a few myths you need not worry about when online dating
What do you want from your date, is it Passion, companionship, a good time, etc
Write a good Profile/Bio – A must & I'll show you how
Spot the red flags – Controlling personality, hijacking conversations, narcissistic behaviour, it feels wrong
Myth – He will want sex from the get go
Myth – Only losers will go onto a dating website
Myth – Will have lots of baggage.  
Where To Start When 1st Venturing Online.
Research – This will often be by way of the recommendation of a friend or someone you trust, in addition it's worth looking at the reviews of the more popular sites. 1st decide what you would like from your date.
Ask yourself the difficult questions like – "Do I want long term"? if the answer is yes, "am I in the right head space" Or do you just want to go with the flow see where it will take you. Or are you thinking "I am happy with short term" or possibly just a dining partner or simply friendship. Once you know the answer to those questions it will determine your choice of Dating App/Website
Top Dating Apps & Category Types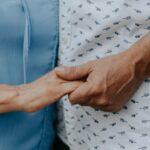 There are many choices, so how do you narrow the field, how do you ensure you are not being scammed or hand over monthly membership only to find there are very few members in your chosen category.
Research is how and this is where I come in; I have read researched and inquired, I have considered the reviews and I have also checked out the usual suspects, those which claim to be in the top 10 and if they remain in the top 10 once we add in the age criteria.
Name
Category
Membership
Comments and Web Addresses
Our Time – UK
Companionship & Love For the Over 50's
Free Sign Up
Exclusive for the Over 50's, easy sign up takes roughly 10 mins, popular, good reviews, wide area of coverage with additional activities for members
Zoosk – UK, US
All Types of relationships, ages range 25-55
Free Sign Up for 14 days
The No 1 Dating app in the UK for a wide range of ages, and in the top 5 in the US, Sign up takes around 30 mins, has excellent reviews for the those under 55. Easy to browse the photos.

www.zoosk.com

Silver Singles UK
Long Term relationships and Companionship
Basic Membership Free.

Premium

12 Months £24.95

6 Months £34.95

3 Months £44.95

Exclusively for the over 50's. Easy site to navigate, excellent reputation with good amount of members in wide range of areas.
Tinder For Seniors

US & UK

Long Term and Short Term for Hook up
Free Sign Up for Trial
Not to be confused with it's parent "Tinder" – Tinder Seniors is exclusively for the over 50's and 60's and is perhaps looking for companionship. Tinder has arguably the biggest membership in the world, but Tinder Seniors is a smaller market but nonetheless the membership is fairly substantial. Privacy is key for this website
E-Harmony

Worldwide membership

Long Term and Marriage
Free Sign Up

Premium has a range of memberships

One of the most sophisticated compatibility algorithms on the internet. Very high success rate. This requires a little more time to complete the profile 45-50 mins but once completed your chance of meeting your soulmate is high. Age range is wide and has an exclusive seniors market, Over 10 million active subscribers.
Others of note
Match.com Popular and well-known online dating app. Privacy is key with Match.com, sign up takes a little longer than usual but this will ensure a better match. However, the reason it has not made it onto my top 5 is quite simply their success is with the 25-45 age range. They do, never the less have a fairly active senior membership and are worldwide based however it's worth taking the 7-day free trial before handing over your monthly membership fee.
12 Month plan $19.99 pm
6 Month plan $22.99 pm
3 Month plan $25.99 pm
1 Month plan $40.99 pm
www.match.com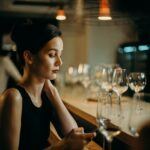 Elite Singles, UK Long term relationships. Advertises itself on the basis 70% of it's members are university educated, in addition they say their members tend to be successful and affluent. Good success rate. Sophisticated personality sign up (set aside an hour) The success rate is impressive especially with the 35-50, not quite so with the over 50s. However, it is nonetheless worth a visit as they are undeniably a well respected site with privacy and security as one of their key features. This comes very highly recommended and is frequently in the 5* category on review sites. Did not make it to the top 5 as Elite Singles is "elitist" and is proud of it's demography and the clients it attracts. If you see yourself in this market place then I would say look no further as they are one of the most successful sites in the UK
12 Month plan £24.95 pm
6 Month plan £34.95 pm
3 Month plan £49.95 pm
www.elitesingles.co.uk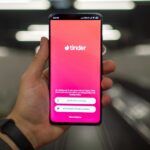 Cougar Sites- Be warned there are many pretenders out there and you could easily be scammed out of a lot of money due to fluctuating memberships. www.cougered.com and cougerlife.com are the two most popular however in the event you would like a younger man then I would suggest www.tinder.com. They have huge membership and a diverse membership base looking for all types of relationships lifestyles.
The All Important Profile Planning
There is no magic formula or secret when it comes to writing your profile. Your photos with good lighting will help, but will not be the panacea you think it might. Take your time, you need to make your profile interesting, unique and special, without being weird or folksy. Keeping it honest without boasting is vital, so if you say you like the Ballet and the Arts then ensure that you do. It's the time to show a little of your personality, humour, a sprinkling of wit and generally a thoughtful interesting person. Do not overshare in your profile. At all times remember your boundaries and who might be reading.
An example of a good profile was one I found on eharmony
Description was "Thoughtful Romantic"
"The thing I'm most passionate about:
Taking care of others, helping people, and making people smile. Yes, I know that sounds cheesy but I try really hard to brighten the day of everyone I meet, even if it's just by asking a cashier how they are or holding the door open for someone. I try to always think about that quote by the Dalai Lama: 'Be kind whenever possible. It is always possible.'
"The most influential person in my life has been:"
. He went on to describe his relationship with his grandfather which was
"My Friends describe me as"
"Warm, generous, thoughtful, and caring". (I liked this because it allowed him to show his caring side without boasting)
The thing I wish people would notice more about me:
I can be forthright and direct when I need to be. Not in a bar fight kind of way, but I do know how to get what I want.
I am looking for:
I love intimacy and getting swept up in a new relationship, that whirlwind when you meet someone and fall for them instantly. I think true romance is about getting to know someone and connecting on a deep level. It's more than just chemistry and attraction".
I feel this was cleverly written, talking about himself without bigging himself up.
So the take-away from this would be to add titles like:
What Am I passionate about
How would my friends describe me
Who has or what has been the biggest influence in your life
What Am I looking for in a relationship
What makes me laugh (and possibly cry)
Myths About Online Dating
Some of the myths that are bandied around the internet should put deter from completion even the most courageous.
I had a look at some of these and exposed them for what they are "Myths"
With diligent research you will be able to dismiss the concerns of even the most cynical. In addition, check out the profile picture to see if it is genuine, "google reverse image" will indicate if it's stock or used widely on the internet
Everyone is Lying – Myth, Whilst many are prone to exaggeration (this for sure), it is never the less easy to source confirmation. Check out his other Social Media sites, in addition and with a few questions to your applicant at the outset will ensure if he really is 50 (and not 70) and CEO of Barclays Bank. The reputable sites have a good sign up process and will determine who is and isn't who they say they are.
Only The Desperate will be members – Myth, once upon a time this may have been the case, but in the 21st century it's changed, the younger generation use all the time and it is an accepted way of hooking up. For the seniors it is a godsend as we may have found ourselves alone after Divorce or being Widowed.
Doomed to Fail – Myth With so many success stories on the big website like e-harmony and match.com this is proven time and time again to be a myth. Ensure you visit for the right reasons, complete your due diligence on both company and new mate and this will have as much chance as any relationship.
Likely to be Scammed or Catfishing – Myth Again this comes back to thorough research. I have completed for you the most respected companies with the highest success rate in the world, however there are people with poor intent everywhere, a healthy degree of suspicion is useful. Your gut will tell you, it if looks to good to be true, smells to good to be true, then it probably is.
Conclusion
Hopefully by now you will have enough information to confidently scour the internet dating sites and begin your journey. It is honestly a lot of fun and you may be surprised whom you may meet.
When meeting be honest, respectful and kind, keep your expectations reasonable, this will ensure you are not disappointed each and every time you meet a new member. You will almost certainly be fearful when first you publish your profile, this is normal, but rest assured you will very quickly become super confident and able to update your profile and read between the lines of another s profile very quickly. Do not plagairise from someone else s profile but do take inspiration from ones you like.
Related Questions asked On Google.
RQ 1/ Why is dating so hard for the over 50s and 60's – This comes down to confidence, Physical Health and upbringing. The world has changed since we last looked for a mate, so if this is the first time in more than 10 years (for many it's the first time ever) then you will have a learning to curve ahead, but it will be fun. Keep reading and researching and keep your expectations reasonable and you will see a path ahead.
RQ 2/ How Will I attract a Man when I am in my 50s and 60s – This comes down to confidence, some of the most attractive women are over 50 and 60, think Helen Mirren, that is one sexy lady, (74 years of age) Or Liz Hurley Age 53 Michelle Pfeiffer Age 60. All will say it's a state of mind.
Thank you for reading this post thus far. Hopefully you will have learned some tips and understood the myths.
I would welcome your thoughts on this post, what you have found useful when online dating and if you have any tips for the readers please post on comment.
See you soon
Cordelia
Co Founder of Hey Spring Chicken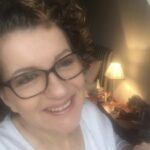 Images:
Pexels, Pixabay, UnSplash, Shutterstock, Own Library
Please follow and like us: