Even though you are in your 50s, 60s 70s or even 80s you still want to enjoy life and possibly even return to a hobby you had when younger. You maybe newly retired or have a mobility restriction, what ever reason you have for reading this post it is likely you are looking for ideas to keep yourself busy. Myself included, so I did some research.
Broadly speaking these are the sort of topics you could enjoy:
Creative – All things Artistic
Stuff In the Kitchen
Sea or Aqua Related
The Arts
Socialising
Outdoor and Gardening related
Photography
Travelling – Including Armchair Travelling
Animal related – Including Bird Watching
Shopping – Including Retro and 2nd Hand surfing
Making Money Online – Side Hustle
Within each topic there are a myriad of hobbies you could engage in. Having searched the internet I have found the most popular, most diverse, inexpensive and challenging within each category that women like you are currently getting involved with. Therefore, Hobbies For Older Women are indeed hobbies for anyone with age being no barrier.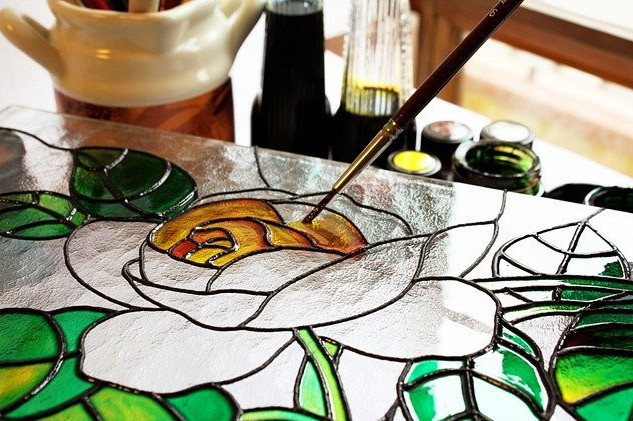 Getting Creative
Many women as they get older, or more likely, find they have more time on their hands, want and desire to do more with their time, to make things, like making your own jewellery, or to draw, to design something new, to finesse an otherwise ordinary part of the house, to organise manage household chaos . (not just the sock drawer) In addition make things from new or indeed recycle old stuff. Not that I encourage hoarding but sometimes keeping " This might come in useful" rather than getting rid can have a hugely therapeutic effect when you find you have just designed a new light fitting out of an old ornament.
Learning to make things from Glass, paint or even wool gives immense satisfaction and often brings out the child in us if we allow ourselves the freedom to just "get creative"
My Mother, for example, is an 87-year-old lady who rediscovered her love of the sewing machine, this came about during her 12 weeks of "lockdown" So much so she has decided to purchase a Garden Cabin, AKA Sunny's Hobby Room, a place specifically where she can store all her sewing stuff without cluttering the lounge and have a place where she can go to in relative peace and get creative.
If you have the room in your garden and it need not be huge, then maybe its worth considering having your own "Hobby Room" They can range from around £2000 – £6000, Mum's cost £3770, this included site survey, laying the base, erecting, the cabin, electrics, insulation together with a total fit out. There are many more expensive options and some cheaper, but this is a good starting price point. The storage inside the Hobby Room was additional and was  purchased from Ikea
Gardening or Making Things Grow.
Ok so this is not a new Hobby and in fact there are many blogs, pins on Pinterest and books that cover this subject far better than I, however maybe you could look at growing different and alternative things in your garden or balcony space. For example have you considered growing Exotic Plants (in the UK these are difficult to grow) check out this website for incredible ideas and re designing the old back garden (back yard) www.housebeautiful.com
Travelling, Photography, Birdwatching – Socialising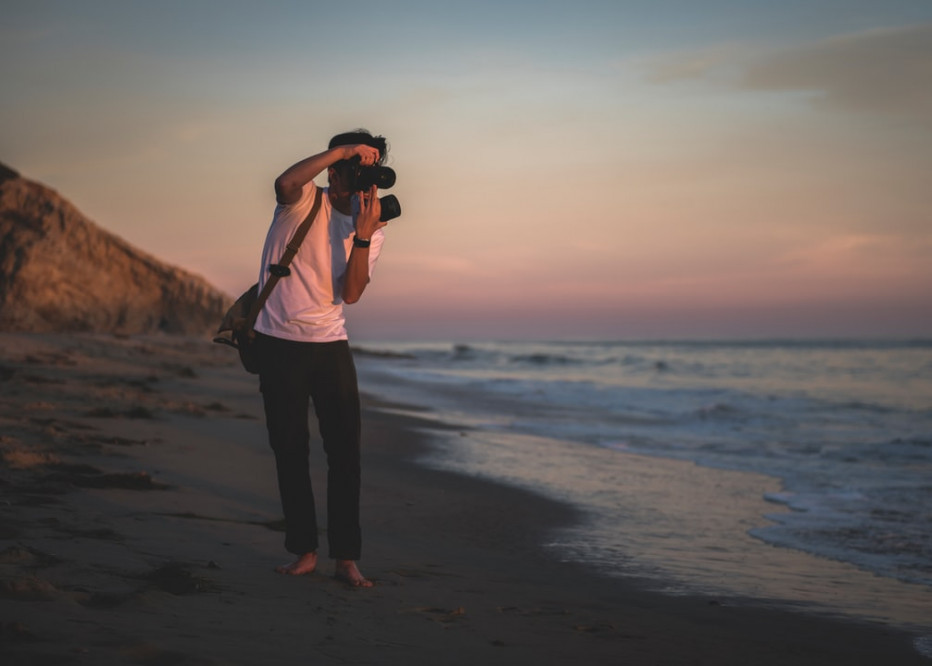 Each of these categories could be a sub heading or even a Website in their own right, however just like the Gardening topic, where there is a wealth of online information and wonderful websites, their  sole purpose is to help you the reader to discover and learn all there is to know about each subject from beginner to advanced.  What I am suggesting is to look is at these as a combination, each feeding the other. Travelling especially to unusual destinations and where you can see a plethora of bird life will often be available to the single traveller, which in turn allows you to meet like-minded people.
Writing your own Blog and or journal about your interests can be huge fun. If you have your own pictures and beautiful places of interest from where you have travelled, would allow you to upload to your own blog, this  will ensure your holiday can endure long after you have arrived home and unpacked. Creating your own blog  is not as hard as you may imagine. I will show you how.
Unusual or Quirky Hobbies for Seniors
I recently watched a You Tube Video where a 92-year-old lady was showing her suppleness with an extreme form of Yoga. You may not have considered looking at something unusual but have a look at these suggestions. In fact anything that takes your fancy. Just do it.
Martial Arts
Learning to Sign
Learning a new Language
Paddle Boarding
GPS Tracking
Martial Arts may not be something which hitherto interested you, but consider that the Asia community elders will "work out" every morning in a convivial way by regularly performing Tai Chi and retaining a good level of physical and mental health. It is not a difficult martial art but can be the start of something more invigorating than the usual Yoga, although Yoga is never the less this a great form of exercise and one I practice for 20 minutes each day.
Learning To Sign or a new language. I am told it is hugely rewarding to be able to communicate and sign to someone who is audio impaired and you will find your skill will be used in ways you had not necessarily expected. Many places of entertainment and theatre require someone to sign for them, in fact recently I was at "The Comedy Store" where there was a stand up comedienne and they had someone in the background signing for them.
Paddle Boarding This will require you have access to a lake or the sea and do not have a fear of water. Assuming you don't then this is a great new skill, (granted a bit odd) it teaches you balance and you are forced to seriously concentrate, in fact a moments lapse and you are headed for the water. However unlike many other water sports this will not require you to be super fit. I have seen many people try and fall (young and old) and every single one of them do eventually master the skill. It is wonderfully relaxing. If you have never been on a paddle board then I suggest your first lesson to be on a lake
GPS Tracking otherwise known as Geocaching. This is particularly unusual,  more like a grown up version of a "treasure hunt" but instead of a traditional map you will instead be using a GPS tracking system, the idea being you track your treasure via a GPS system. It is one big fun adventure. I noticed this hobby for the first time a few months ago and have seen how addictive it is. Check out this site they will explain far better than I.
Click here to find out about grown up treasure hunting
Few More Ideas For The 60+
Still blooming and not ready for the armchair just yet. Here are a few more things to get the juices flowing.
OUTDOORS
Camping
Skating
Riding a Horse
Birdwatching
Photography
Fishing
ARTS & CRAFTS
Knitting
Calligraphy
Card Making
Pottery
Quilting
Floral Arranging
Painting and Drawing
Interior Design
Adult Education
ACTIVE & INTERESTS
Hiking
Yoga and Martial Arts Self Defense
Small Trampoline (Rebounding)
Dancing or Learning a new dance style
Bowls or Bowling
Rock Choir
Amateur Dramatics
Balcony and Small Garden Growing
SELF IMPROVEMENT
Meditation and Mindfulness
Writing your own blog
Writing your own short stories
Courses and Adult Education
Learning a new skill or language
If you are anything like me then you will find you spend a lot of time on the internet and sometimes a day can be written off doing very little and it can have a mind-numbing effect. Instead, try something different, put in the effort because the benefits have been well documented  both physically and mentally. Last year whilst recovering at home after a foot operation, I started my own niche website. I began without any previous knowledge just got stuck into the training,  I chose to write in the Dog niche, with my West Highland White Terrier being the inspiration, It has been a wonderful experience and I have interacted and received all sorts of help from the online community. It will eventually be a source of income.  *
I would love to hear your thoughts and ideas on how to keep body and mind active in your mature years. Thank you for reading thus far.
Cordelia
Founder of Hey Spring Chicken
*Images – Pixabay, Shutterstock, WA & Own
*Affiliate Links do not cost you any additional money but may provide some small monetary benefit to me the owner.
*If you would like further information around building your own website and side hustle have a look at the company with whom I trained. >>>>> Click Here Wealthy Affiliate<<<<<
Please follow and like us: