It's been six weeks since I went live on my YouTube Channel, although I have been thinking about filming and creating content for the last two years, I just never had the courage to put myself out there. I thought I can't compete with all the experienced YouTubers. So how did I go from that state of anxiety to where I am now & boy I've learnt a fair bit during my short journey.
New YouTuber in Her 60's
During lockdown and with a few extra days each week working from home, plus time to myself, I decided to try and create a little side hustle. I have always been interested in alternative ways to add income to my current 9-5 working and was forever googling "Side Hustles", how to earn extra income and would often be seduced by the next advertiser telling me I could earn megabucks in a month. 
After a bit (a lot) of research, I launched my website https//heyspringchicken.com. The chosen niche was something I was very familiar with and loved. So in June 2020 I took the plunge and launched my blog site "Hey Spring Chicken" A website aimed at women in their 50s and 60s, how to live their best life,  and specifically a life going forward without regrets. I was to feature blogs about Beauty and lifestyle. 
I chose this niche because I am in my 60's and noticed websites and blogs for this age group were a little thin on the ground. In addition, I noticed YouTube videos for the 50s and 60s were few and far between and just a few brilliant ladies were cornering the market so I felt there was a market. I decided then I wanted to film YouTube Videos, I just never had the courage.
In February of this year, during the 2nd lockdown, my daughter moved back home, along with her came Camera equipment and a desire to put me front and centre and film YouTube videos. Now I had run out of excuses.
We went live on March 25th 2021,
What have I learnt from my first month on Youtube more specifically what have I learnt that could provide some interest to you the reader, something you may know but not really appreciate how important these components are. Until that is you forget!
Remember To Film Those Thumbnails
These little emotive and iconic photographs attached to your new videos have a huge impact and are what can encourage or discourage the browsing YouTuber, they have to be "click-worthy" as I'm frequently being told and should not underestimate the importance of these little images.
I lost count of the number of times we forgot to take specific thumbnail mages at the time of filming, as a result, and often with just 24 hours to schedule we realised we needed to take pictures for thumbnails. This could often be days or even weeks later. I needed to find the same clothes as the video, the desired makeup and of course the right sort of energy.
We now remember To Film Those Thumbnails as we have been caught out too often.
Find A Place To Film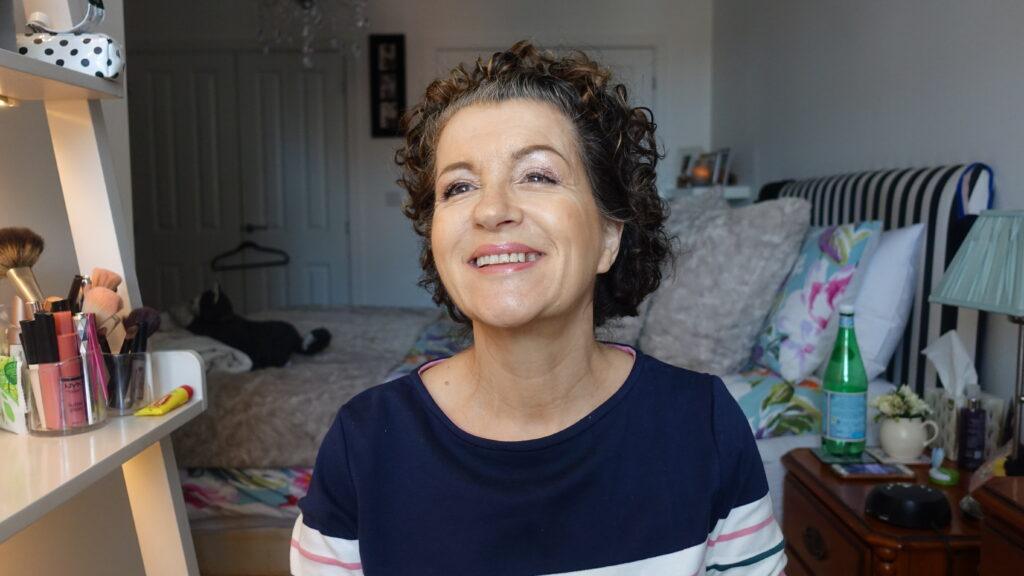 By that, I mean a place that suits your filming, that includes good light and a good location, once you have the so-called "sweet spot" stick to it. (for now at least) Finding the right spot can take a long time setting up, especially if it requires moving furniture or correcting the lighting. We found a ring light and camera "set up" in a corner of the bedroom by the window was and is perfect.
We have tried to change the location and attempted to film in the office and the lounge, we found the ambience and the noise from other homeworkers and people outside was a huge interference and quite stressful. Therefore for the time being at least, we are staying put in the tiny corner in the bedroom under the window. This for us is a great place to film. We found this place by simply walking around filming and talking with the iPhone until both the sound and the lighting looked and sounded good.
We can set it up in minutes now.
Getting The Sound Top Notch
We film the audio on the Mac and the visual on our Camera (Sony RX 100), although this requires careful and often painstaking editing to ensure the sound is synced. Why would we go to all of this trouble when the Sony Camera has exceptional audio. Quite simply the audio on the camera is so sensitive it will pick up every single sound in the vicinity, which includes the air sound.
We have several mics but none compete with the sound on the Mac, whilst it is not ideal the sound is Top Notch and until we are in a position to afford a better Mic we work with what we have. Trial and error concluded using the Mac and the software "Voice Memo" offered us some of the best sounds. The equivalent sound software for Windows is called "SoundMemo"
What We Got Wrong & What Went Horribly Wrong
A/One of the best monthly memberships we subscribe to is Canva Premium, it offers so much in terms of image/audio support for Websites and the new YouTube channel. As a premium member, we have access to audio tunes and backing music, in fact, there are 1000's audio songs to choose from and most are free to us as we have Premium Music Rights.
Well kind of.
What we hadn't realised and a foolish error made by us was the music (provided by Epidemic Sound) is a one play licence. We used two tunes twice and both had a copyright note slapped on them. We either had to take them down or buy the licence, (not a very cost-effective option) after weeks of head-scratching we have resolved but this was something we should have noted.
We will, of course eventually upgrade to an "audio" monthly subscription which will allow us to have the same music (should we wish) on every upload and this will be with Epidemic Sound, but for now, lesson learnt, we will have different music every time we film
B/Next error  &  real rookie error &  one I am ashamed to admit. We use our Mac laptops for everything and we quickly found that uploading videos used available storage. We decided to use an External Hard Drive to store all of our videos, our website data, Pinterest Pins, Boards, Insta reels, you get it, basically everything. We then were able to delete the date from the Mac thus clearing lots of space.
What followed next.…..the fairly new External Hard Drive developed a fault, not uncommon but the Hard drive then went on to die. We lost absolutely everything. Including personal stuff like our recent Wedding pictures, we had not backed up the back up we had not stored on a Memory stick.
We have moved on from this and found some of our data on Canva and a few other places so not totally catastrophic. Lesson learnt,
We now have a nice big SSD & HDD (hard drive) from Seagate, (I will attach their  link here & list a retailer at the foot of this post) They have offered to retrieve the lost data from our previous hard drive, (exceptional customer service from Seagate and why we went on to purchase a bigger and better hard drive from them)
To be extra safe we also backup every single YT video on a memory stick
C/ Losing Internet Connection. During the period of losing data and losing the hard drive we also lost internet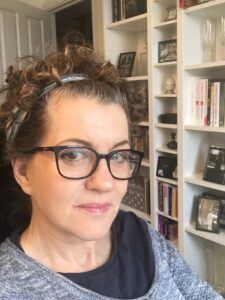 connection, it was not connected and was an error by our Telecommunication company, it went down for 8 days and was not anything we could have foreseen or had any control of the delay in repairing.
But I was responsible for my own actions which were not pretty, during this time I found I was stressed, angry and not in a good headspace.
By day 6 and with another failed promise from the internet provider, I eventually saw some perspective. This really is (as was pointed out to me) a first world problem. No one had died, I had not been diagnosed with a lifelong illness, my job was still safe and yet I felt frustrated, stressed and out of control.
Taking charge of this mindset was necessary and finding a solution to a temporary problem was all that was required.
I did quite a bit of mindfulness and meditation over the remaining days, I also practised Gratitude every single morning and evening, this ultimately became my lifeline. I wrote a post weeks ago about this very topic, I should have practised my own advice sooner.  Body changes for women and coping with. Click on the attached link stress and Mental Health issues
Day 8 at 6:15 pm we were reconnected and had Fibre to the Premises, this meant our internet speed was closer to that of a sprinter rather than a snail.
Lesson learnt, Try not to stress about the small stuff or indeed that which is out of your control. Practice Gratitude and Mindfulness. And know that  *"This too Shall Pass"
In Summary – It Doesn't Have To Be Perfect
Just do it anyway, I have learnt that whilst it would be wonderful to have a studio, an editor the "all singing and all dancing" camera lighting and audio equipment it doesn't mean you will necessarily be any more confident, you will still have to film and produce that first YouTube Video, by not letting perceived perfection stand in the way of filming and creating content, will ensure your journey starts sooner.
Film topics you are comfortable talking about, this was another lesson learnt, I find "talking head" videos are still too far out of my comfort zone. In fact, one recently filmed video has been scrapped because I looked uncomfortable and relied too much on notes. I was not happy with the final cut and yet it had taken over four hours to film.
No, it won't be perfect, my first video will (hopefully) look very different from my 52nd video, I will continue to learn and hopefully grow both mentally and physically on the YouTube platform. Confidence can bloom as you grow. I have learnt a lot during my first six weeks of filming and expect to learn a whole lot more.
Bring it on, feel that fear
If you have made it this far I would like to thank you.
I would welcome your thoughts and if you have started or about to start your YouTube journey.
I look forward to seeing you next time
Cordelia
Hey Spring Chicken
Link to Purchase Seagate SSD Baracuda  This is an Affiliate Link to Amazon and if you purchase I will receive a small commission
*"This Too Shall Pass" is a quote often used by Alcoholics Anonymous members which basically says no matter how tough it gets just breath as this too Shall pass. Its pretty good advice
Please follow and like us: